THE FOUNDERS | THE DREAM TEAM | HOME
The Dream Team
A lot of people are getting really excited about Ripcharger and just what it's going to mean to this industry. Some of these people have been, and continue to be, instrumental in helping us make this dream a reality.
Black Diamond Xtreme Engineering (Zumbrota, MN)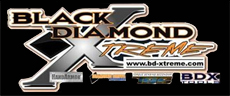 BLACK DIAMOND XTREME is bringing its vast experience and proven track record of success to help design and build the absolute best self-contained blower unit ever built. Light, troublefree and effective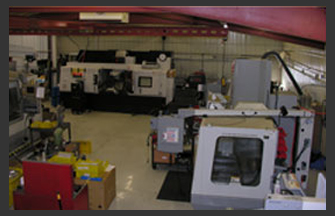 If anybody can meet and exceed Ripcharger's high expectations, it's Ray and Jeff and their Pro Team at Black Diamond. Not to mention their wicked shop full of high-tech tools. Click the Black Diamond logo to check out their website.
Powder Lites Manufacturing (Sicamous, BC)
With over 25 years in all aspects of the powdersport business. Dave at Powder Lites has earned his stripes and has designed, developed, tested and produced dozens of performance mod parts, pieces and kits. Famous for finding a better way and producing top-quality products with amazing fit and finish, Dave and his talented team have been instrumental in tweaking, testing, redesigning and refining our current kits.

Their highly effective and passionate R&D team, led by one of the brightest young talents in product development, Mitch Delmer, are also committed to doing whatever it takes to help Ripcharger bring more and more kits online. These guys rock, and they ride with the best. Click the Powder Lites logo to check out their website.
Derek Fischer & Attitude Industries
Derek Fischer has a love for all the big boy toys: pickup trucks, quads, snowmobiles, etc. He raced dirt bikes and ATVs as a kid, but, even more so, he was making modifications. He has competed in both snow and grass drags and has had a hand in building some of the fastest sleds to date. Derek started his tuining career with Dobec Performance and also spent time with Boss Industries. He founded Pure Logic and started Attitude Industries in 2007. If you can think it, then Derek can help build and tune it.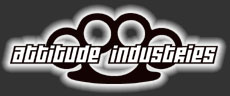 ATTITUDE INDUSTRIES started in 2007 with tuner and programmer Derek Fischer (founder of Pure Logic) along with hill climber and tuner Brook Beckstrum. We wanted to bring a company to the market that had customer service in mind and offered the best products in the industry at affordable prices. We are here to help individuals and companies with their EFI needs and not compete against them like our competitors. Click the logo to check out their site.
THE FOUNDERS | THE DREAM TEAM | HOME